Have A Smile You Will Love
Your smile is one of the first things people you meet will notice about you. As such, you want to not only appear your best, but you also want to love your smile. Here at Kruckman Family Dentistry in Waconia, we offer cosmetic dentistry so you can have the best smile possible. Our team will tailor a plan to your unique needs and provide you the smile of your dreams. Call our dentist office for a free cosmetic dentistry consultation today!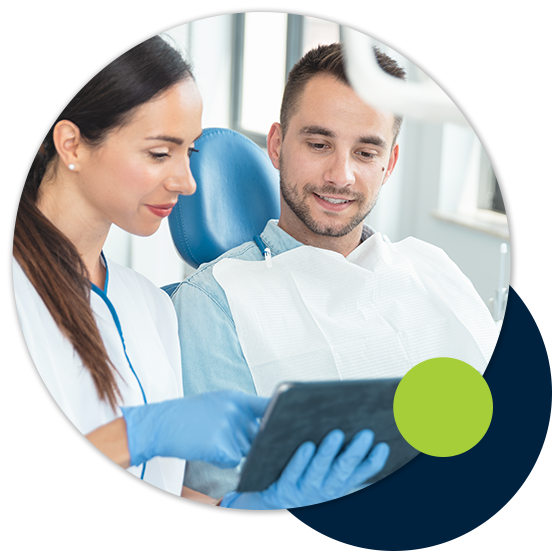 OUR DENTAL SERVICES IN WACONIA
Teeth whitening
Cosmetic recontouring
Porcelain crowns and veneers
Tooth bonding
Dental bridge
Dental implants
And more!

Custom Treatment Options

Complimentary Consultation

Convenient Location

Friendly Staff
What Is Cosmetic And Restorative Dentistry?
From simple cosmetic dental procedures, like teeth whitening or bonding, to more comprehensive smile designs, the transformation to a youthful, lasting smile is truly remarkable. The combination of our highly-skilled cosmetic dentist trained in the most recent techniques and dental advancements, as well as our relationships with some of the world's finest ceramists, results in smiles that are pure artistry. You will be amazed at how amazing your smile will look. Call Kruckman Family Dentistry in Waconia today for a free complimentary dental exam so you can keep smiling!
What To Expect At Your Cosmetic Dental Appointment
The cosmetic dentistry process at Kruckman Family Dentistry in Waconia is comfortable and convenient, typically involving only two to three office visits. For more information about the latest advances in restorative and cosmetic dentistry and your own unique treatment options, we invite you to our office in Waconia, MN for a complimentary cosmetic consultation. We will discuss the treatment options that are available to you so that you can attain the results you desire. We look forward to helping you realize your own beautiful smile!
Finally, family dentists become like family. You see them on a regular basis and trust them to help you take care of your oral health. Even though many people don't like going to the dentist, when you have a great relationship with your family and feel like family, it makes going to the dentist a lot easier for the entire family. Kruckman Family Dentistry in Waconia would love to welcome you into our family. Reach out to schedule a new patient dental appointment today!
What is a smile design?
A smile design is a comprehensive approach using cosmetic dentistry to recreate a youthful, radiant smile eliminating gaps, discoloration, crowding, rotations and unsightly imperfections. The cosmetic dentist is the artist, and your smile is the palate. The goal is to create a masterpiece that will reveal your innate beauty by enabling you to smile freely and without inhibition. The result is a vibrant, natural, self-assured appearance. With delicate but durable porcelain veneers and restorations, bonding, and contouring, the smile design process is comfortable and convenient, typically involving only two to three office visits at our Waconia location. You've got nothing to lose. Schedule today!
Choose Kruckman Family Dentistry Today
OUR COSMETIC DENTAL PROCEDURES IN WACONIA
PORCELAIN CROWNS & VENEERS – Esthetically pleasing restorations that return decayed or damaged teeth to their natural strength, functionality and luster. Teeth that were once uneven, chipped or discolored are transformed to a youthful, natural appearance that is long-lasting and durable in just two or three appointments.
COSMETIC RECONTOURING – Gentle reshaping corrects crooked, chipped, cracked or even overlapping teeth. This cosmetic dental procedure is also used to adjust the length, shape or position of the teeth, quickly and painlessly.
TOOTH BONDING – Applying a thin resin over stained, chipped, cracked or misaligned teeth, quickly and painlessly restores the natural beauty of a smile.
PROFESSIONAL TEETH WHITENING – We offer a full array of teeth whitening systems to suit your lifestyle needs and deliver results, including the new Kor Deep Bleaching™.
DENTAL BRIDGES – Today's natural-looking porcelain bridges are used to fill gaps from missing teeth with permanent, natural-looking replacements.
IMPLANTS – Dental Implants can help you smile more confidently. A dental implant is permanent and is an effective, attractive, secure way to fill gaps in your smile—all while preserving your existing teeth.
REVITALIZE YOUR SMILE AT OUR WACONIA DENTIST TODAY
Kruckman Family Dentistry offers excellent family dental care, as well as cosmetic dental services. Our team understands how important it is to have a great smile. We would love to meet with you and perform a complimentary consultation in order to see how we can help. Dental technology has grown by leaps and bounds, and dentists, including ourselves, are now able to perform great cosmetic dental procedures that can restore and revitalize your smile. If you are interested in our Waconia dental office, give us a call to schedule today!