Why A Dentist For Kids?
Pediatric dentistry is the specialization of good oral health for children. The focus is ensuring that children's teeth are developing correctly, as well as pediatric dentists focus on preventing diseases and tooth decay. Because children grow so fast, it's super important to maintain a preventative dental care schedule with regular preventative dental exams in order to catch any abnormalities that may occur. Kruckman Family Dentistry is passionate about children's oral health. Call us to learn more today!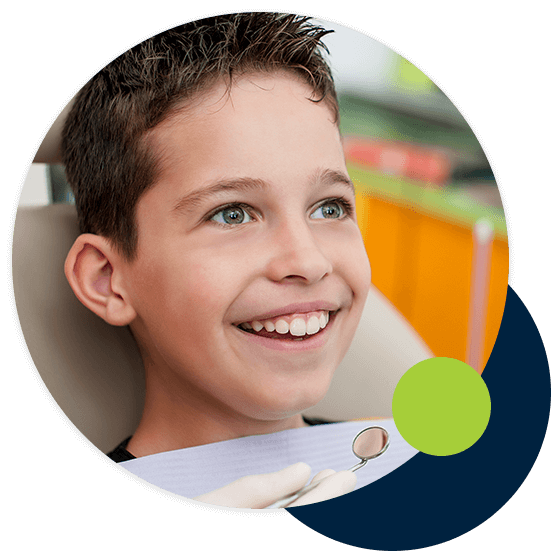 Our Children's Dental Services in Waconia
Preventative care
Fillings
Tooth extraction
X-rays
Ensuring good oral health

Early Prevention

Quality Treatments

Positive Experiences

Friendly Staff
Gentle Dental Services For Kids
A smile is something a child will never outgrow. This means that establishing good oral health habits and patterns at a young age is incredibly important. At Kruckman Family Dentistry of Waconia, we truly understand how essential establishing good early dental practices are, and just how they will impact your child's future. Therefore, we are thrilled to say that we offer exclusive gentle dental procedures for kids in Waconia, Carver, and Victoria.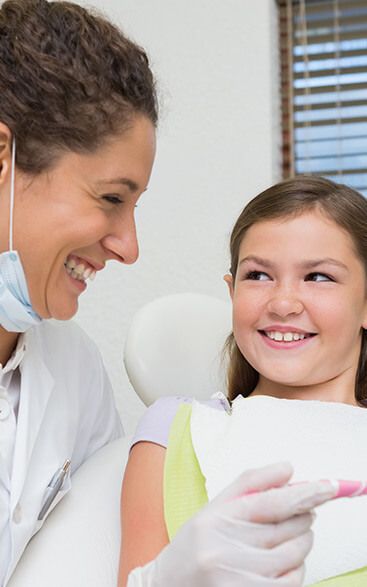 Our Children's Dentistry Program Focuses On Three Things:
Early Prevention
Early prevention is essential to your child's oral health, just as it is to yours. Without the proper attention and routine dental visits your child's teeth can be quickly eaten away by infection, disease and, of course, cavities. Our pediatric dentist puts an emphasis on training your kids how to properly care for their teeth on their own. This takes some of the stress off the parents and puts more of the responsibility in their hands!
Quality Treatments
We provide each and every one of our patients with quality treatments because we know that our kids deserve the best of the best! Whenever we perform any gentle dental procedures on a child we make sure to bring our A-game as a dental team as well as our compassionate and caring hearts. In addition, we take a needle-free approach to most restorative pediatric procedures!
Positive Experiences
As the mother of two small children, Dr. Kruckman has a passion for creating a calming and welcoming environment for children. She truly understands how stressful it can be for your kids to visit their pediatric dentist, and together with her team, she does the best that she can to ensure that they have a positive experience each and every time.