Providing Great Dental Care
Family dentistry at its core addresses oral health throughout every stage of life. From childhood to late adulthood, everybody has different needs. At Kruckman Family Dentistry in Waconia, we believe in providing each of our patients with the customized oral health care that they deserve. Dr. Kruckman is dedicated to delivering comprehensive oral health care for everything from baby teeth and permanent teeth, from teeth whitening to tooth extraction, and from implants to bridges. Call to schedule your dental appointment today!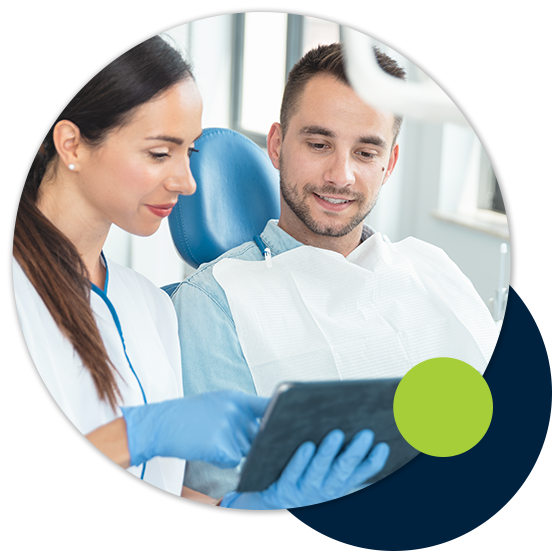 OUR DENTAL SERVICES IN WACONIA
General dentistry
Cosmetic dentistry
Dentistry for kids
Fillings
Root canals
Bridges
Extractions
Dentures
Invisalign
And more!

Kid-Friendly

Wide Variety Of Dental Services

Convenient Location

Friendly Staff
What Is A Family Dentist?
Similar to general dentistry practices, family dentistry focuses on your individual oral hygiene and health. Unlike general dentistry, however, our team also focuses on the unique needs of how your teeth change and grow throughout time. In particular, Dr. Kruckman takes a special interest in children's oral health and how the conduct of her practice can affect their approach to oral health throughout the rest of their life. Dr. Kruckman understands that taking a gentle approach to treating your children is key to helping them develop a positive association to not just their own oral health, but towards their dental checkups and procedures as well. Our team works hard to make developing good oral hygiene habits easier for you and your kids during every visit. Call our Waconia dental office to get started today!
What Choose A Family Dentist?
After you lose your baby teeth, you only get one set of adult teeth. It's super important that you take care of them so that they last your entire life. When choosing a dentist, there are many benefits to choosing a family dentist. First, it makes dental care simpler. It's nice to be able to make one dental appointment for the entire family and to have one provider. It makes communication easier, too. Next, family dentists are normally jack-of-all-trades, meaning they offer a full array of dental services to meet your needs rather than just a specialty. From veneers to teeth whitening, family dentists can meet your needs.
Finally, family dentists become like family. You see them on a regular basis and trust them to help you take care of your oral health. Even though many people don't like going to the dentist, when you have a great relationship with your family and feel like family, it makes going to the dentist a lot easier for the entire family. Kruckman Family Dentistry in Waconia would love to welcome you into our family. Reach out to schedule a new patient dental appointment today!
Choose Kruckman Family Dentistry Today
If you are in need of oral hygiene support or care, we encourage you to call our Waconia office today. Kruckman Family Dentistry goes above and beyond to create an atmosphere and an experience that brings clients in from Victoria and Carver. Our family dentistry takes a new approach to your family's oral health; count on us to help you keep healthy and happy smiles on your family's faces. Call to schedule an appointment today!