Have The Gorgeous Smile You've Always Wanted
Kruckman Family Dentistry is committed to providing only the best cosmetic dentistry services to our Waconia, Victoria, and Carver patients. That's why we use the Opalescence system for whitening in our dental clinic. If you are interested in having your teeth whitened, or want to speak with Dr. Kruckman about your whitening options, we encourage you to contact our dentist's office today.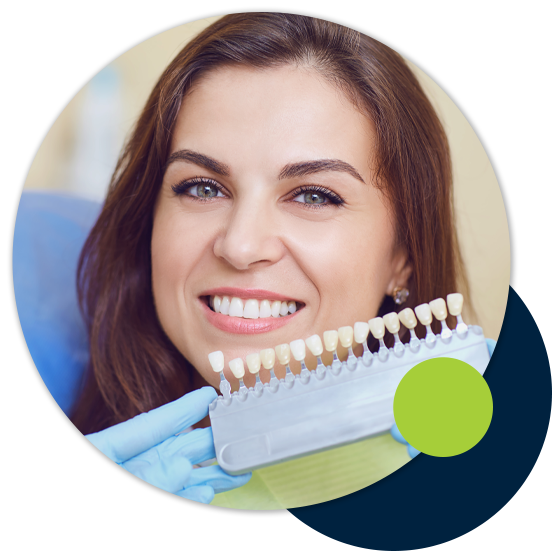 BENEFITS OF TEETH WHITENING IN WACONIA
You will smile more
Smiling puts others at ease
You will connect more easily with others
Boosts your self-esteem
Have better oral health
Enhanced appearance
And more!

Have A Beautiful Smile

Complimentary Consultation

Convenient Location

Friendly Staff
How Does Deep Bleaching Work?
Opalescence deep bleaching system works by restoring and enhancing your teeth's ability to absorb precious oxygen. Opalescence deep bleaching gel provides oxygen directly to the tooth and encourages the tooth to absorb and dissolve the excess oxygen, working to remedy and resolve signs of staining. Not only is this method effective, it is also completely safe for use. In addition, this teeth whitening procedure has proven to be painless in the majority of cases. Pain, however, is always dependent on the patient's individual sensitivity, but, research and clinical testing has shown that the Opalescence bleaching gel produces little to no sensitivity. Testing has also shown that patients who normally feel sensitivity with bleaching, typically feel no more than 10% of the original level of discomfort with bleaching when using Opalescence.
What To Expect With Teeth Whitening
When you contact Dr. Kruckman for your deep bleaching treatment, you can expect to have several molds made of your teeth. With these molds, Dr. Kruckman can then create your own unique set of ultra-comfortable bleaching trays to be worn with the Opalescence bleaching gel. Once you have your trays, you will be asked to wear them for 30 minutes a day while at home. The trays are so comfortable that you may even forget that they are in your mouth. By wearing the trays, you will effectively expose your teeth to the specialty compound that makes your teeth the whiter, brighter, better teeth, you've always hoped for. Team up with Kruckman Family Dentistry and Opalescence to get the bright, white smile you've dreamed of. Call today!
Finally, family dentists become like family. You see them on a regular basis and trust them to help you take care of your oral health. Even though many people don't like going to the dentist, when you have a great relationship with your family and feel like family, it makes going to the dentist a lot easier for the entire family. Kruckman Family Dentistry in Waconia would love to welcome you into our family. Reach out to schedule a new patient dental appointment today!
What you need to know about Opalescence
Opalescence tooth whitening gel contains PF (potassium nitrate and fluoride), which helps maintain the health of enamel throughout the whitening process.

Formulated to prevent dehydration and shade relapse

Opalescence Go take-home whitening comes in 6%, 10%, and 15% Hydrogen Peroxide concentration and with mint, melon or peach flavor.

Opalescence PF take-home whitening comes in 10%, 15%, or 35% Carbamide Peroxide concentration and with mint, melon or regular flavor.

Day or night wear

Sticky, viscous gel won't migrate to soft tissues
Choose Kruckman Family Dentistry Today
HOW WHITE AND HOW LONG?
Unlike other common bleaching methods, Opalescence bleaching gel is a completely permanent option and only requires occasional at home maintenance. As for how white your teeth will get, deep bleaching with the Opalescence gel dramatically whitens teeth. The process has been known to lighten stained teeth 16 shades or more. Although it is important to note that every set of teeth is different and every patient is different. In general, though, the Opalescence teeth whitening system is able to noticeably whiten teeth without making them look unnatural. The end result with this product is never ultra-white, fake looking teeth, but rather natural, beautiful and bright looking smiles.
CHOOSE KRUCKMAN FAMILY DENTISTRY IN WACONIA TODAY
Kruckman Family Dentistry is passionate about our dental patients. We consider all of our patients as members of our family. We love seeing all ages at our practice and helping them to have the best oral healthcare possible. We take the time to answer your questions and show you proper brushing and flossing techniques. The dentists at our Waconia dental office engage in on-going training on a regular basis so that they can keep up with the latest in dental technology so that we can offer our patients the best option for them. In order to ensure you have access to the best possible dental care, we offer dental financing as well. We also offer affordable dental care for those without dental insurance via our dental packages.
If you are looking for the best dentist in Waconia, call our family dentist today!